Chidobe Primary School
Total donations: | Partnership: 2022
Chidobe Primary School is located 15 kilometres from the town of Victoria Falls in Zimbabwe's Matabeleland North.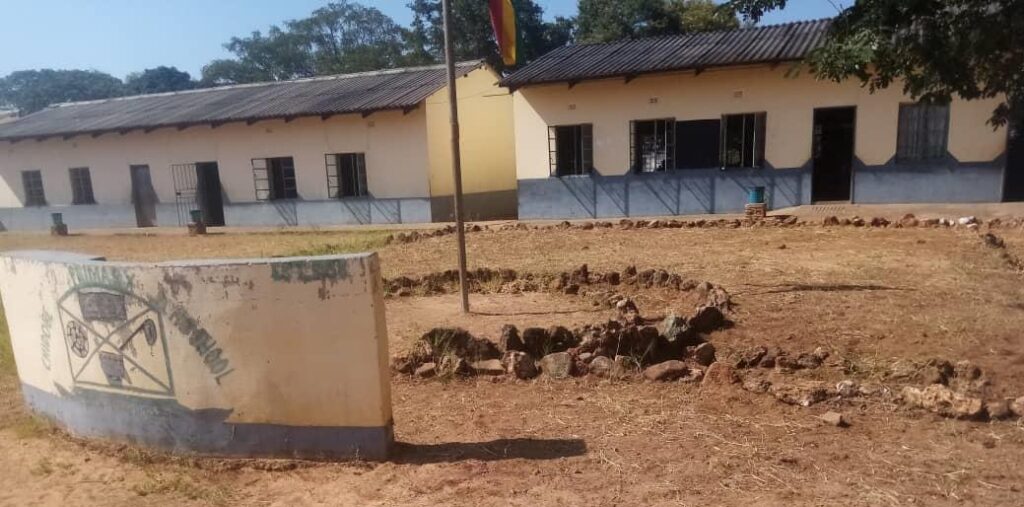 The school was built by the local community in 1958 and has grown considerably to this day, with 280 students now attending. It serves a community of 10 villages with each village being made up of approximately 30 households. The villagers in the local community rely on subsistence farming and curio carvings to generate income for school fees.
Grand Circle Foundation is proud to reveal the newly painted Chidobe Primary School. Our team and a local painter have been busy at the local primary school for the past few weeks, repainting the entrance to the school, their school assembly point, and, most importantly, painting an extensive new and detailed map of Zimbabwe. Although geography is taught within social studies at all Zimbabwean Government Schools, due to a lack of resources and materials, children are often only exposed to the simple maps that their teachers roughly sketch on chalkboards.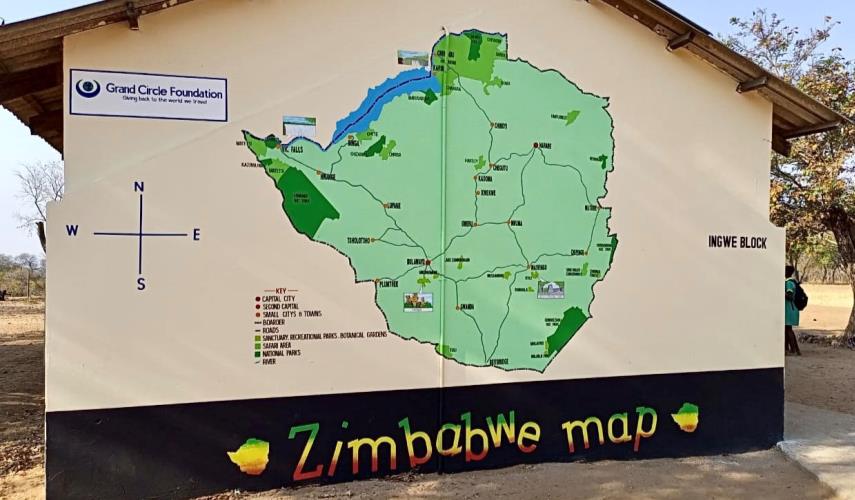 We at GCF believe that learning and understanding one's geography is very important for young children because it plays a crucial role in developing their awareness of relationships between people and the environment. We are so pleased that from now onwards, every child at Chidobe Primary School will be able to utilise the map painted at the school. We hope that each child will gain knowledge and further understanding of the layout of the country they live in. As well as appreciate some of Zimbabwe's prime areas that have been highlighted on the newly painted map.