World Wide Initiatives
How you can help us protect the Amazon Rain Forest
"We are here, and we will continue here. Anglo America (mining) out! The people will continue to resist!"
~ Alessandra Korap Munduruku
Dear friends,
Last week I had the privilege to attend the Goldman Prize ceremony in Washington, DC as a guest of Amazon Watch.  These awards are considered one of the top recognitions for environmental leaders.  The event was inspirational and very special.  However, I most valued the time I spent meeting with Alessandra the following day.
Amazon Watch nominated Alessandra for the Prize and similar to my experience with other Indigenous leaders, her truth is hard to hear.   She has been attacked and her life has been threatened.  The women's center in her village was burned down and the water in her community is polluted by mercury from illegal mining.  Recently scientists took samples of the villagers'  hair to prove what they already knew – their bodies are contaminated. And while she was meeting with us, Alessandra got word that another female earth defender in Brazil received threats to burn her house down.
Under Brazil's previous president, there was a huge increase in violence brought upon forest people,  an explosion of illegal mining, and a  50-75% increase in deforestation.  And yet Alessandra remains strong and defiant.   As she told me, "My people have been resisting for 523 years.  If we had waited all that time for the state to act, we would not be here now.  We resist, we persist and that is why we have more than 300 tribes in Brazil."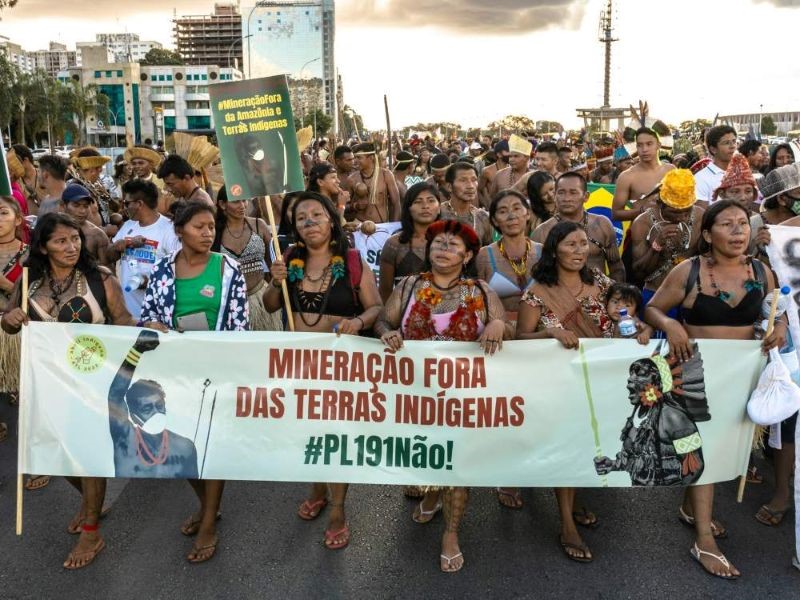 I learned key three things at our meeting together.
Alessandra and the other Indigenous leaders trust Amazon Watch.  She said there are lots of other organizations who try to help, but Amazon Watch has been there from the beginning, they listen, and they are fast and flexible – exactly what they need in their fight. Grand Circle Foundation has partnered with Amazon Watch to support Indigenous communities  since 2020 and we also trust their leadership.
Her top priority and that of other Indigenous People in Brazil by far is Land Demarcation. Land Demarcation will give Indigenous People in Brazil permanent right to their land.  It is a game changer to protect the Amazon.  The help she needs the most is legal.  Alessandra told me that she intends to use some of her prize money to go to law school – "I want to be a lawyer to defend my people in front of the supreme court."
Most importantly, the time is now.  Last year, Brazil elected Luiz Inacio Lula da Silva, who promises support for Indigenous land rights.  Just days ago, he granted official recognition of nearly 800 square miles on Indigenous land, which includes six ancestral lands, with the largest two in the Amazon – the world's largest tropical forest and an important carbon sink that helps moderate climate change. It's a start and Alessandra, other Indigenous leaders and Amazon Watch are determined to hold Lulu to his promise.
According to Amazon Watch's Executive Director, Leila Salazar Lopez, "The momentum is here and Amazon Watch will do everything in our power to fully capitalize on this historic time. We stand in solidarity with Indigenous peoples who call on Lula to speed up the recognition of some 300 Indigenous territories that have been mapped out but have waited for years to be formally recognized.  Brazil was at a tipping point, it can now be at a turning point."
Amazon Watch will support, uplift and advance this effort through legal and technical support for mapping, titling and eventual demarcation; and solidarity grants for costs associated with this undertaking, including safety and security for Indigenous leaders.
As I get older, I feel a greater sense of urgency to help save the earth we share for my children and grandchildren.  Often, I wonder what can we do when the problems seem so overwhelming.  This is one thing we can do and it will make a real and lasting difference to protect the lungs of the world, the Brazilian Amazon.  Grand Circle Foundation will match all donations up to $25,000 in our efforts to support Alessandra's battle to protect the Amazon. You can join this fight by donating here.  No donation is too small – every dollar will have a lasting impact on the future of the Amazon and our planet.
Thank you for your continued support and trust in Grand Circle Foundation.
Stay well,
Jan Byrnes, Vice President, Grand Circle Foundation
"Someone else is dreaming of what you take for granted" ~Anonymous
Donate here to support Allesandra's efforts to protect the Amazon
---
Updates from around the world:
In the past few months, we have provided information on our support for the refugees of the war in Ukraine and the earthquake victims in Turkey. While we continue to provide much needed support in those regions, this month, we want to highlight some of our other work from around the world. None of this would be possible without your continued support and trust, and the commitment of our regional associates who partner with local leaders to oversee these projects. Together, we are helping to change people's lives.
---
Vietnam: Streets International, $44,400 to fund scholarships for 23 students, including orphans from Minh Tu orphanage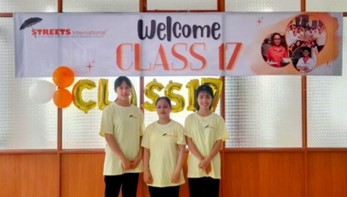 Streets International trains impoverished and orphaned young men and women for the tourism business by providing housing and teaching English and hospitality skills. Grand Circle Foundation sponsored a full class of 20 trainees who have all finished their Orientation period and several months ago started their Hospitality classes. The Trainees are about mid-way through the 14-month program. They are well along in developing their English language skills and developing confidence with guests as part of their hands-on apprenticing at Street's restaurant, Oodles of Noodles. We also sponsored 3 orphans from the Minh Tu Orphanage in Hue in the current class.
---
Tanzania: Ayalabe Primary School Toilets: $11,674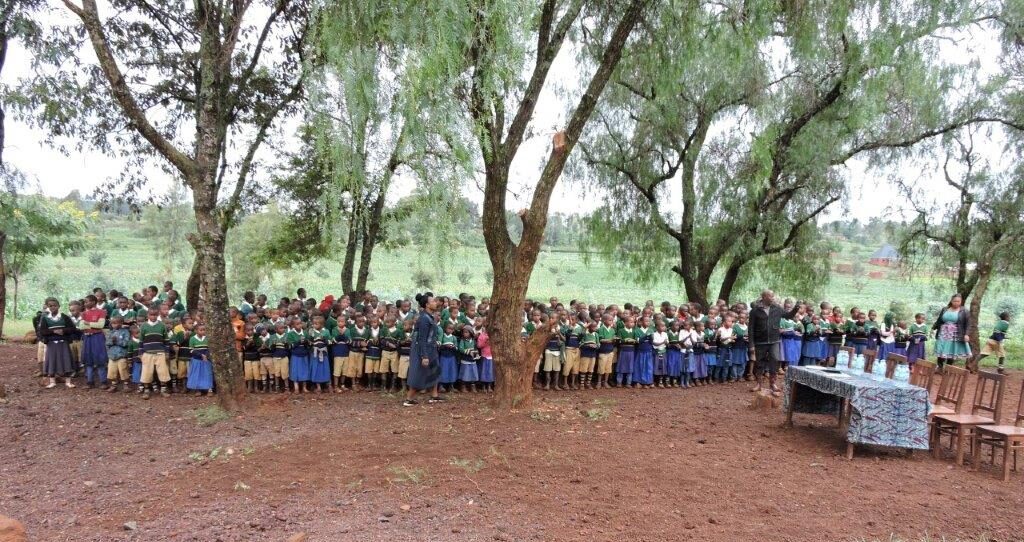 In 2015, we launched the WASH initiative to ensure all GCF sponsored schools have access to an adequate supply of clean water and toilets that meet or exceed local standards. Currently 95% have water and 97% have toilets, as they are the first projects we fund. We have constructed many toilets in East Africa, but before beginning the latest construction project, East Africa Project Manager, Sandra Vaughan, pictured above with the school headmistress, reached out to our friend and owner of many lodges in Tanzania, Willy Chambulo for his advice. With the suggestion to add air holes for ventilation and light instead of windows, plexiglass panels on the roof for additional light, and tile 3 feet up the wall for easier cleaning, the local government education minister proclaimed the toilets the best in all the schools in Karatu! We have adopted this design for all future toilet construction in East Africa.
---
Peru: Cruzpata Primary School, Water tank and storage: $13,086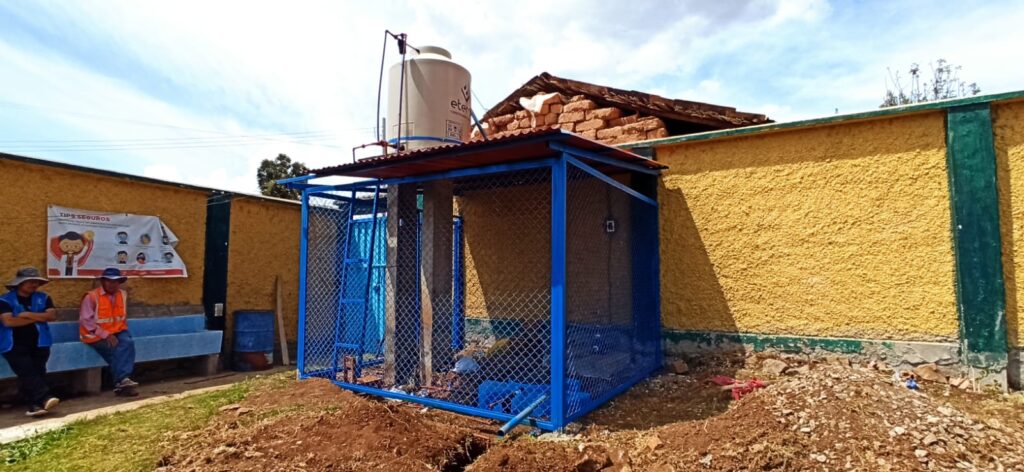 Located in the mountains of Peru, this school of 130 students and 8 teachers was closed for 2 years due to Covid. To ensure that there is an adequate supply of clean water for drinking and sanitation, an elevated 1,100 liter water tank and a 2000 liter storage tank were installed.
---
Bhutan: Ramchen Primary School, construction of 3 classrooms: $26,667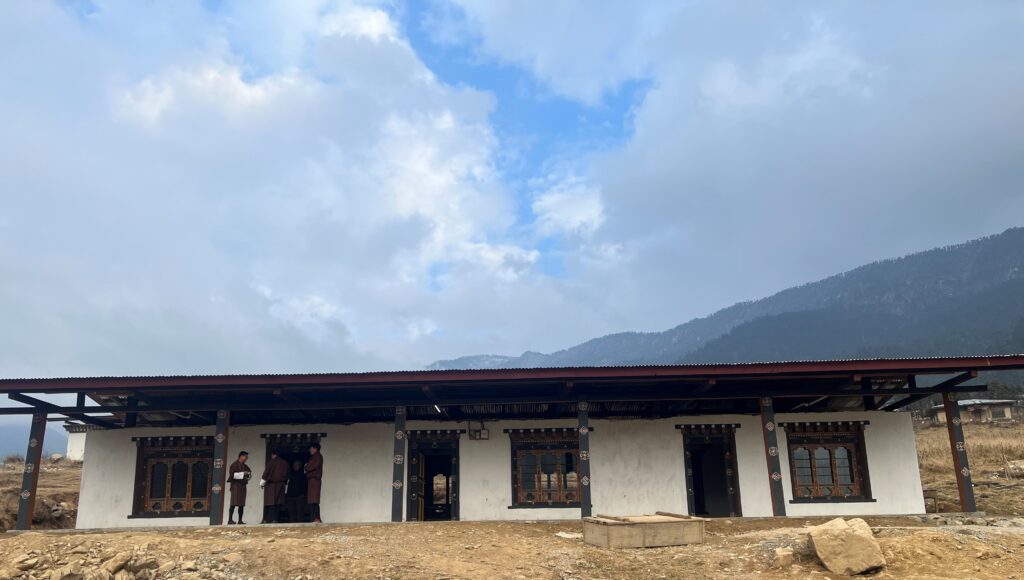 the 200 students at this remote school located high in the mountains of Bhutan, whose motto is "Learning to lead life", were crammed into small classrooms which made teaching and learning very difficult. The construction of a 3 classroom block has reduced the number of students per class and in a letter from the students in Grades 5 and 6, they promise to "take care of the building and grow and learn more".
---
Ecuador: Sinamune Disabled Childrens Orchestra: $10,553 for renovations and IT upgrades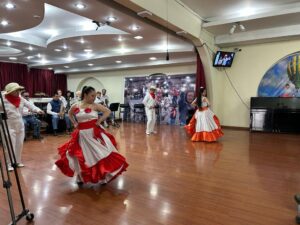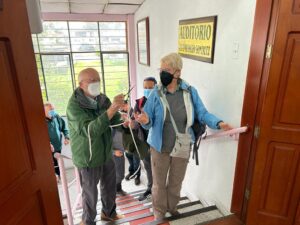 After a 3 year closure due to Covid in an effort to protect the students who have compromised immune systems, Sinamune recently welcomed travelers for the "ribbon cutting" of the newly refurbished auditorium and a musical performance. During Covid, GCF provided funding for remote learning, including $3,160 to purchase computer tablets.
---
Tanzania: World Water Day – Water filter delivery: $7,087
In partnership with Wine to Water and Safe Water Ceramic Filter Factory in Arusha, Grand Circle Foundation delivered 20 water filters to each of the 6 Primary schools we support in the Karatu region, as well as 10 filters to the FAME medical clinic. Delivery included instruction on the care and maintenance of the filters, which can last up to 10 years and remove 99.99% of all contaminants if cared for properly, as well as hand washing and hygiene education.
---
Rwanda: Rushubi Primary school – $6,130 for a bicycle for every teacher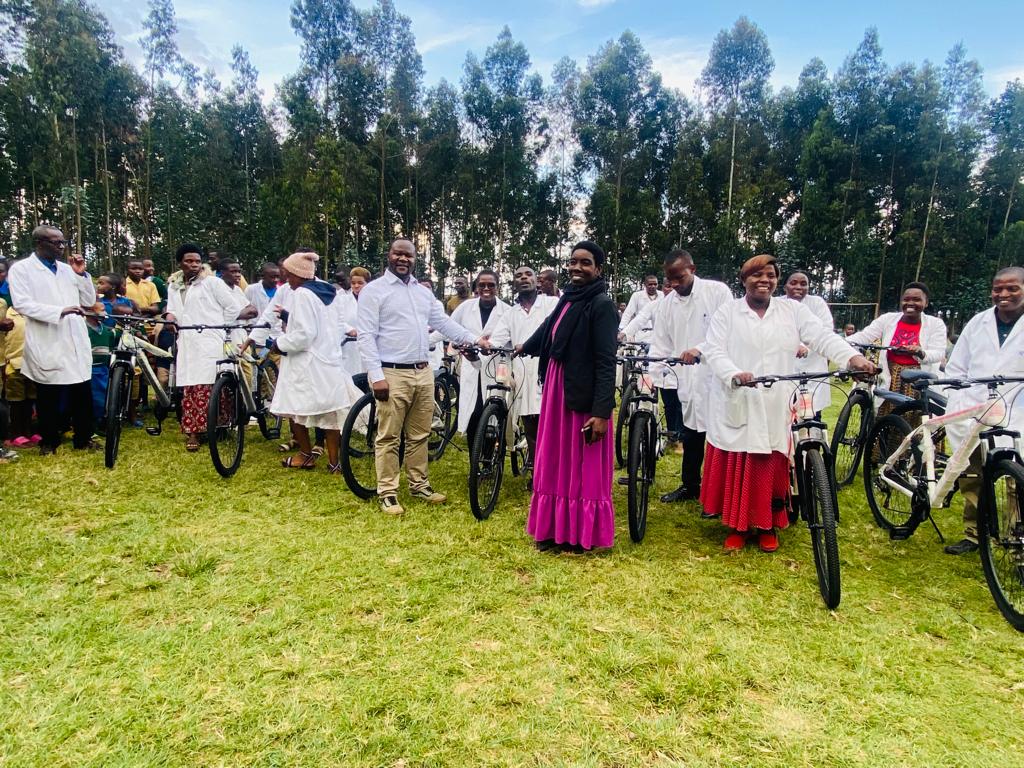 When a traveler visited the Rushubi Primary School and learned the committed teachers walked more than 20 miles round trip every day to get to school, he made a generous, anonymous donation to purchase 22 bicycles and provide a bicycle for every teacher at the school.
---
Thank you for your generous support of Grand Circle Foundation, and the trust you place in our team to ensure your donation is used as intended.
Because all administration costs are funded by the Grand Circle Foundation, 100% of all donations are tax deductible and returned to our partner sites.
If you made a donation to support a specific project and would like an update on how the funds were used, please feel free to contact us at: [email protected], or call 800-859-0852.