Europe
Together, we are making an impact in Turkey and Syria
"En geveze kuş ümittir. Kalbimizde hiç susmaz."
(The most talkative bird is hope. It never stops in our hearts.)
~ Turkish proverb
Donate Now to Support Earthquake Survivors
This week, I have been reminded of how amazing our regional associates and trip experience leaders are. The Grand Circle family is so blessed to have so many leaders around the world who know what to do when wars erupt, rivers flood or the ground shakes.
Your generosity and compassion made this happen. Last Thursday, we asked for your help to raise funds for emergency relief. In just one week's time, over 1284 travelers donated more than $221K which was joined by a full $100K match from Grand Circle Foundation. Because the situation is so dire and the need so urgent, we have already wired $213K to our regional office and trusted partners to provide help fast. Another $97K has been pledged to our regional team's efforts. Below is a summary of what we have done so far.
Mehmet Guler, our Regional General Manager for Central Asia, Caucasus & Turkey, is one of those people who knows what to do. Along with TEL Mehmet Salih Orgun, their team hit the ground running and has already delivered two trucks of water and food supplies to mobile kitchens in the affected region. They also formed a fast partnership with Istanbul Tabipler Odası / Istanbul Medical Chamber, part of the Turkish Medical Association (IMC), to get medical supplies to where they're needed on the ground. They have already delivered one truckload of supplies and are working on sourcing more of the most-needed items IMC has identified.
Cold weather is also an issue in the region. The GCC team purchased 700 sweaters and solicited a further donation of 40 sweaters and 500 coats from the vendor. These have already been delivered to the earthquake zone. The local community identified clean underwear as the next urgent need to fulfill. Those supplies are packed and will be deploying soon.
We will continue to make certain that Mehmet and the rest of the GCC team have the funds they need to keep making an impact, as well as work with these strong, experienced partners:
Wine to Water: $110K donation
Doc Hendley, Founder of Wine to Water, knows the impacted region well as one of their first-ever missions was working with Syrian refugees in the area and the organization still has strong contacts on the ground. They also have their own team in the area who have set up base in Adana. Their goal is to get water filters, reverse osmosis systems and water testing in place over the next four to six weeks to serve 50,000 people. The cost is just $3-$5 per person.
Joint Distribution Committee: $50K donation
JDC is already in place in Turkey and Syria establishing temporary shelters and tents, providing hot meals, setting up heaters & providing children with boots, blankets and jackets. With over 100 years is disaster relief experience, they also know how to get things done.
I am so proud of how our team, our travelers and our partners show up each and every time we need you, showing the world how each of us can lead through adversity to make a difference. I hope you will consider furthering your support of this important work.
Peace and love,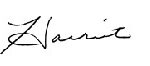 Donate Now to Support Earthquake Survivors
Thank you for your generous support of Grand Circle Foundation, and the trust you place in our team to ensure your donation is used as intended.
Because all administration costs are funded by the Alnoba Lewis Family Foundation, 100% of all donations are tax deductible and returned to our partner sites.
If you made a donation to support a specific project and would like an update on how the funds were used, please feel free to contact us at: [email protected], or call 1‑800‑859‑0852