Americas
Honoring Alan E. Lewis by supporting conservation & Indigenous causes
"A life is not important except in the impact it has on others."
~ Jackie Robinson
Support Alan E. Lewis's vison to support Indigenous and Conservation organizations by donating here.
As a family, we are still processing our heartbreaking loss and trying to navigate a world without Alan. Edward, Charlotte, and I are deeply committed to continuing Alan's vision to help change people's lives and save the earth we share.
We could think of no better way to honor Alan's huge vision and big heart than by giving back. We created the Alan E. Lewis Fund as part of Grand Circle Foundation to support causes he felt passionately about—land conservation and supporting Indigenous people here in the United States.
We reached out to a few friends and trusted leaders to ask for their advice on who to support. We decided to fund the following organizations, which were recommended to us by Josh Ewing and Joe Marshall.
Josh was former Executive Director of Friends of the Bears Ears Partnership, where he worked closely with Indigenous tribes to protect Bears Ears National Monument. Now, as part of the leadership team at Rural Democracy Initiative, Josh helps people in rural communities on key climate initiatives. He is one of the smartest, most passionate, and relentless leaders we know who work to protect sacred lands.
Joe is a Lakota elder who guided Alan on his journey to better understand Indigenous wisdom. They met in 2011 when Alan emailed out of the blue asking Joe to be his guide for a tour of the Black Hills of South Dakota, as well as the Pine Ridge and Rosebud Reservations. They began their tour at Bear Butte in the northern Black Hills, a sacred site for the Lakota people; hiked the mile-long trail to the top; smoked Joe's traditional Lakota pipe and prayed.
Reflecting, Joe offers, "Good friends are a rarity in this day and age of online messaging, voice mail, and phone texts, sadly devoid of handshakes and conversations over coffee or a good meal. I know because I am from the old school and those were the very simple perks of life that revealed my friend Alan Lewis's character soon after we first met. Encouragement from a friend, either in real time or in memory, is always a good thing. For that I will always miss my friend Alan."
Here are the three organizations we plan to support:
Native Renewables to bring solar energy to Navajo and Hopi homes with a fundraising goal of $77,000.
Lakota Youth Development, Inc. to support the Isnatii Awica Lawanpi or First Moon Ceremony, a four-day camp for girls to learn important life skills about being a woman within Lakota society with a fundraising goal of $10,000.
Wildlands Conservancy to protect the most important private land parcel inside the Bears Ears National Monument Boundary with a fundraising goal of $50,000.
I continue to lead the Grand Circle Foundation to further the dream Alan and I shared to give back. I am grateful to have friends like Joe and Josh to help. Thank you to all the travelers, associates and friends who have already donated $95,000. If you would like to donate, please click here.
Thanking you for helping Edward, Charlotte and I keep the spirit of Alan's generosity alive.
Peace and love,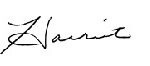 Harriet Lewis, Chair
*************************************************************************************************************************************
Native Renewables
The average solar installation costs $1,400 to electrify a home on the Navajo Reservation. This provides a basic level of service to power refrigeration, lighting, and access to the internet to enable students to do schoolwork. More than 15,000 homes do not have electricity on the reservation.
Clearly, this is not the level of electricity most Americans are accustomed to, but it is more than many on the Navajo and Hopi reservations have today and can be lifechanging. According to Josh, "Currently, many families do not have modern refrigeration or other amenities we take for granted. That means they only eat nonperishable foods—Can you imagine?—and still use fires for light and heating at night. A few families have propane-powered refrigerators, but those can be very expensive. Many do use gasoline/diesel generators for lights, internet, and other things … but that is dirty and expensive … and often folks only run the generators a few hours per day."
In addition to the installation costs, a big component of this program is to train and employ Navajo and Hopi workers to install and maintain the systems, which keeps the cost reasonable.
Native Renewables has a goal to install solar systems at 100 homes in 2023. They currently have funding for 45 homes, and our hope is to provide the balance of funds needed, $77,000.
You can help Native Renewables reach their goal by donating here.
*************************************************************************************************************************************
Lakota Youth Development Camp
Isnati Awica Lowanpi Camp or First Moon Ceremony
This coming of age ceremony is done for girls who are on their first 'moon' (menstrual cycle). It is conducted by the mothers, grandmothers, and women elders of the community.
During the four-day camp, girls are taught the roles and responsibilities of Lakota women, how they are to take on those roles and how to carry these teachings throughout their life. The girls are kept within a lodge the entire time and outside the lodge are red sticks surrounding the ceremony area to protect girls from wandering spirits who are drawn to the immense power the girls have during that time. The girls are not allowed to touch themselves. Their mothers or sponsors feed them, clothe them, and brush and braid their hair. This is meant as a passage into womanhood and a symbol that this would be the last time they are cared for as children.
On the final day, the girls are presented to the tribe as women in a special ceremony. The girls present gifts to the women who guided them through and then the girls feed the people and thank everyone for their help.
Joe Marshall helped found the Lakota Youth Development Organization with a goal to reclaim Lakota language, culture and spirituality by promoting education and healthy lifestyles for our youth through culturally based strategies. Sadly, ceremonies such as the "First Moon" were nearly lost, but thanks to Joe and the Lakota Youth Organization they are returning, and we are honored to support their work.
*************************************************************************************************************************************
You can preserve this land and help keep it from becoming a golf course
The Wildlands Conservancy
Josh once said of Bears Ears, "If I could, I'd chain myself to every bulldozer that threatens this landscape." Alan loved it! He so admired Josh's guts and daring leadership. Josh describes the land as 'INCREDIBLE!' and admits it is his passion project to protect it.
Every penny of your donation today goes towards the purchase of The Wildlands Conservancy's acquisition and stewardship of a 320-acre private property at the mouth of Cottonwood Wash. This parcel controls access to tens of thousands of acres and dozens of miles of Cottonwood Wash and its tributaries. This important inholding is a crucial piece of the puzzle for protecting the larger landscape.
Most important, it will be co-owned by the Conservancy and local Indigenous tribes, giving them access to the site for gatherings and ceremonies which, according to Josh, is impossible on federal land.
Used as a route of travel and trade for millennia, the canyon system has immeasurable cultural value and is home to thousands of archaeological sites. Cottonwood Wash is also a critical wildlife corridor and hosts hanging gardens with endemic plants unique to the Bears Ears area.
To date Wildlands Conservancy has covered all the due diligence costs and raised $500,000 towards the $2 million purchase price. Together, we can protect this beautiful and sacred section of Bears Ears, leveraging a small conservation acquisition into greater protections for and access to the third largest national monument in the lower 48 states.
Thank you for your generous support of Grand Circle Foundation, and the trust you place in our team to ensure your donation is used as intended.
Because all administration costs are funded by the Alnoba Lewis Family Foundation, 100% of all donations are tax deductible and returned to our partner sites.
If you made a donation to support a specific project and would like an update on how the funds were used, please feel free to contact us at: [email protected], or call 1‑800‑859‑0852.