Europe
An update on supporting Ukrainians
"Refugees didn't just escape a place. They had to escape a thousand memories until they'd put enough time and distance between them and their misery to wake to a better day."
~ Nadia Hashimi, Novelist
You can help us provide direct support to Ukrainian refugees by donating here.
Dear friend,
As summer begins and the days grow longer, I find myself savoring the extra hours of daylight and looking forward to enjoying more time outdoors with family and friends – making new memories together.
Thanks to your generous support, hundreds of families, made up of thousands of women, children and the elderly in Poland and Romania now have a safe place to sleep, enough food to eat, basic hygiene needs met, and the opportunity to learn the local language to help them earn a living or get an education. With these resources available to them, they are building new memories.
These refugees now wake each day in their newly adopted countries knowing strangers from the United States care about them during these terrible times. It is no small thing we are doing together – to help someone who can never repay you for your generosity. In fact, I think it's the biggest thing we can do and what makes us all human – the desire to help those who need it, when they need it most.
And together we have answered the call. Since we announced our donation of $250,000 in early March, Grand Circle Foundation has received 8,736 donations totaling $2,319,178. To date, we have funded $1,383,689 and pledged $588,037 for a total of $1,971,906. These pledged funds are commitments for the next 3 months to provide housing, food and basic needs, as well as renovations to existing buildings to provide long term housing. A complete list of the projects we are supporting is below. Kadir and Stefan continue to identify communities and organizations who need our help, and we will share details in upcoming emails.
The need for support for these displaced people isn't going away, and I hope you are as committed to helping as Grand Circle Foundation is, and will consider making an additional donation. 100% of every donation will be used to support women and children who have been impacted by the war in Ukraine. Every donation helps. You'll read in the email below that we are able to feed a person for a week in Romania for only $15. for a whole week. Stefan and Kadir are working diligently to ensure that every dollar donated is used wisely and has the most impact.
I will continue to share weekly updates on the communities, organizations and people Grand Circle Foundation is supporting, and the impact of your donations. Thank you again for your support and trust. Previous updates can be found here.
Peace and love,
Harriet R. Lewis
Vice Chairman
An overview of our top 3 organizations we are supporting in Ukraine, Poland and Romania to date:
| | | | |
| --- | --- | --- | --- |
| Country | Funded | Pledged | Total |
| Poland | $833,869 | $528,637 | $1,362,506 |
| Romania | $100,000 | $59,400 | $159,400 |
| Ukraine | $450,000 | | $450,000 |
| TOTAL | $1,383,869 | $588,037 | $1,971,906 |
Poland: $1,362,506 funded and pledged
Lena Grochowska Foundation: $800,000 to renovate 8 buildings to house 1,961 people
Strzelin Community: $200,000 to house 91 people for a year and feed 617 people for 4 months
Trzebinca Orphanage: $212,506 to renovate the building, food and language lessons for 3 months
Ukraine: $450,000 funded
Joint Distribution Committee: $200,000 ($100,000 funded by the Alnoba Lewis Family Foundation): Providing support for 4 months for 2,961 people
Wine to Water: $100,000 to deliver 8,500 water filters
Combined Jewish Philanthropies: $50,000 to provide food in Dnipro area
Romania: $159,400 funded and pledged
5 Border crossing towns: $50,000 to provide food and hygiene needs
Casa Crenguteir in Otopeni: $39,000 for renovations to provide housing for 50 people
Medias, Transylvania: $32,400 to provide food for 200 people for 3 months
Falticeni, Romania: $60,000 funded to date; a commitment to fund an additional $18,000 over the next 3 months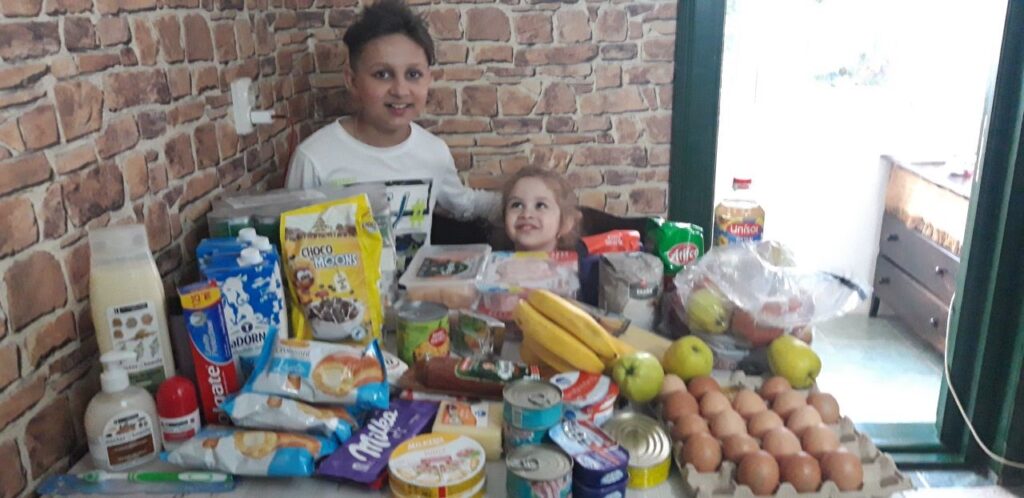 Falticeni is located in the northern part of Romania and was one of the first areas in Romania to start receiving refugees. 25 apartments housing 100 refugees have been donated by a local association, and Grand Circle Foundation has provided for basic needs since March. When the families first arrived, we provided clothing, bedding, linens, hygiene products and food. We continue to provide food and hygiene products each week, including fresh fruit and vegetables, meat, diapers and more. The cost to feed 100 people is $1500 per week. Yes, that's right – only $15. per person for a week's worth of food. Stefan's team of volunteers shops and delivers the items each week, and they ensure that every dollar is spent wisely. Thanks to your generous support, we are able to commit to providing food and basic needs for at least the next 3 months. None of this would be possible without your continued donations.
Medias, Transylvania, Romania: $32,400 to provide food for 200 people for the next 3 months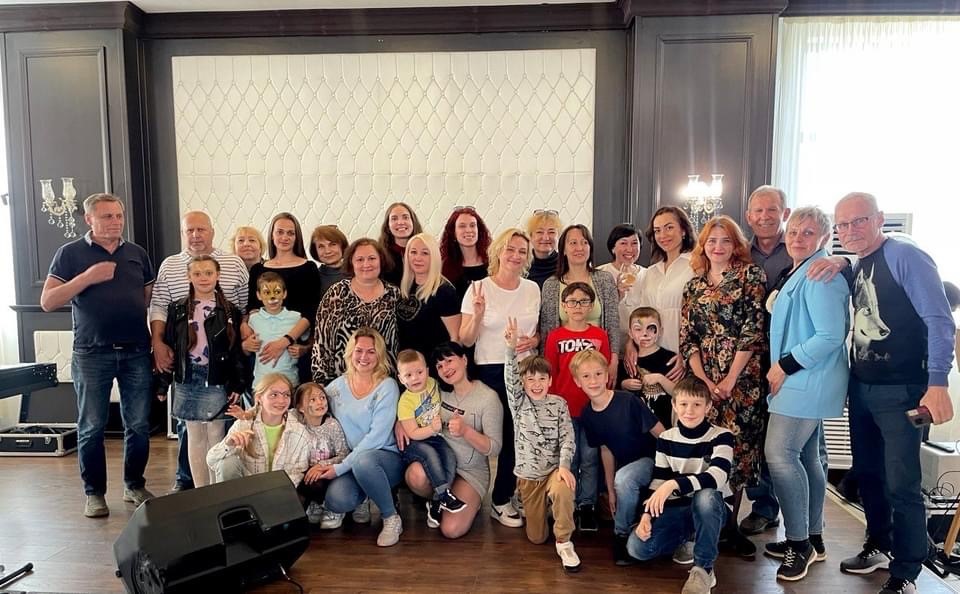 In Medias, Transylvania, like many other communities in Romania, some local people own apartments but are often gone for long periods of time to work in other countries. These generous people offered their empty apartments to Ukrainian refugees, and Medias now has a thriving Ukrainian community of 50 families – 200 people. Local farmers in the area donate fresh fruit, vegetables and meat, and a warehouse has been set up for people to receive non- perishable items as needed. Funding was provided through May 31 by another organization, but the organization could not commit additional support. Grand Circle Foundation has stepped in and is committed to providing support for at least the next 3 months at a weekly cost of $2700 per week – $13.50 per person. Stefan's team of volunteers will shop and deliver the items, which will include basic food and hygiene items – sugar, rice, oil, pasta, coffee, tea, toilet paper, toothpaste, diapers, shampoo, baby formula and more. Your donations make this support possible.
Poland: $1,362,506 wired and pledged to date. $833,869 funded to date; $528,637 pledged for the next 3 months
Photos below show festivities to celebrate Children's Day in Poland on June 1, and children in Ozarow sharing treats and coloring.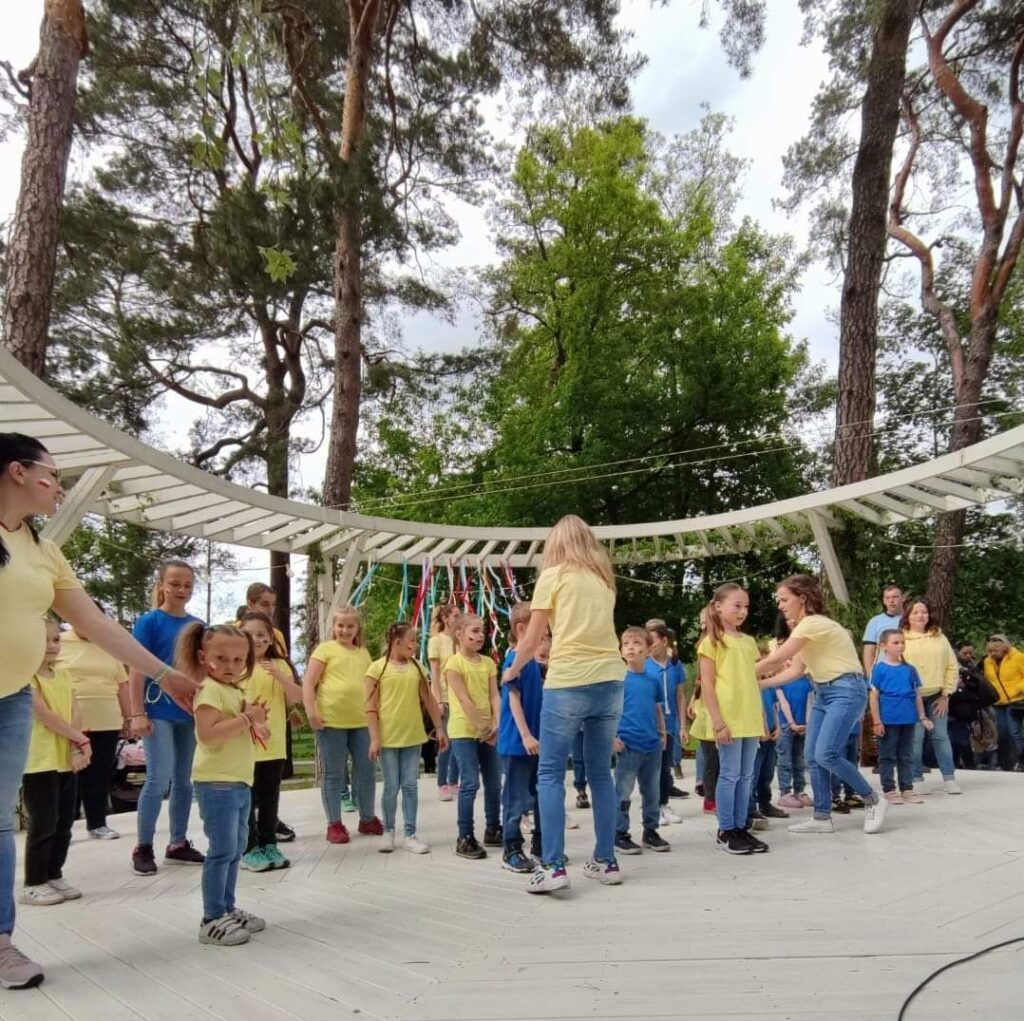 A quick update from Kadir, who is overseeing our relief efforts in Poland.
Updates:
Lena Grochowska Foundation: We have funded $500,000 of a commitment to renovate 8 properties at $100,000 each.
Lublin: First refugees have started to move in, with more expected to arrive shortly.
Siedlce: Currently housing 50 refugees. We are expecting some disabled refugees from Lal over Poland as well.
Gdańsk: Signed agreement with Skanska company for new project. Capacity will be 250 refugees
Sanniki: In the furnishing phase of renovations, almost ready to accept refugees
Janów: Currently housing 120 children from orphanages
Ożarów: renovation for 3rd and 4rt floor are in progress
In Konstancin and Ozarow language courses started. 4 hours weekly to start and reassessed for need and interest periodically.
Trzebnica Orphanage infrastructure:
Due to local regulations, legally we have to wait 3 weeks to start the renovation of roof and heating system. All the contracts are ready, and when the waiting period is over, we will sign the contract and begin the renovations.
Strzelin:
Weekly food supply to 91 refugees in our 17 cottages + for 450 refugees in the community.
Hostel:
Language course will be completed on 6/15. Most of the women have already found jobs thanks to our language course. We also fund the maintenance costs of the hostel for 150 refugees.
Thank you for your generous support of Grand Circle Foundation, and the trust you place in our team to ensure your donation is used as intended.
Because all administration costs are funded by the Alnoba Lewis Family Foundation, 100% of all donations are tax deductible and returned to our partner sites.
If you made a donation to support a specific project and would like an update on how the funds were used, please feel free to contact us at: [email protected], or call 1‑800‑859‑0852.