Europe
An update on supporting Ukrainians – providing housing, necessities & enrichment for refugees
"It is fitting and proper that we devote one day each year to paying special tribute to those whose constancy and courage constitute one of the bulwarks guarding the freedom of this nation and the peace of the free world."
~ President Dwight D. Eisenhower
You can help us provide direct support to Ukrainian refugees by donating here.
Dear friend,
On this Memorial Day, as the war in Ukraine rages on due to the madness and ego of one man, it can feel as if the peace of the free world is in jeopardy. And while Memorial Day is a time to honor those who made the ultimate sacrifice and died while serving in the U.S. military, this weekend can sometime seem to be more about backyard barbecues and parades than honoring our service men and women.
But the war in Ukraine is a reason to pause and consider what it means to die in service to one's country – whether serving the US or Ukraine. Memorial Day is a US holiday, not celebrated in Ukraine, but we would like to honor the soldiers in Ukraine who have died defending their country and freedom – their courage and commitment to continue to fight in this David vs Goliath battle is inspiring, and the need to do so is heartbreaking.
While Ukrainian men continue to defend their country, their families continue to head to Poland, Romania, and beyond for safety. In Poland, more than 4 million refugees have entered from Ukraine, and thousands of strangers have opened their homes, hearts and wallets to provide support.
In the video above, Kadir provides an update on some of the organizations we are partnering with in Poland to provide assistance, thanks to your generosity. Your support has exceeded our wildest expectations, and we are very grateful. We hope you are as committed to providing support as we are and will consider making an additional donation. 100% of every donation will be used to support women and children who have been impacted by the war in Ukraine.
We will continue to share weekly updates on the communities, organizations and people Grand Circle Foundation is supporting, and the impact of your donations. Thank you again for your support and trust. You can read previous updates here.
Peace and love,
Harriet R. Lewis   Vice Chairman                     Alan E. Lewis      Chairman
Wroclaw, Poland: $80,000 Working with Father Arkadiusz to provide food, housing and hygiene necessities
Lena Grochowska Foundation, Poland: $100,000 to support the renovation and creation of the Zamek Janow Podlaski Orphanage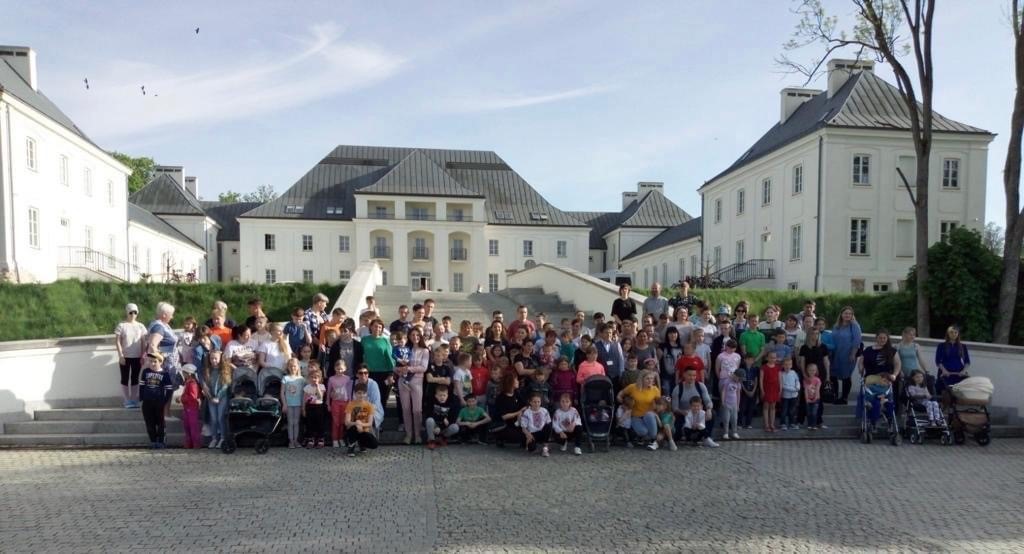 There are currently 200 children living at Zamek Janow Podlaski, a safe haven for children from orphanages and foster care form Zaporozhye, Odessa, Donetsk, Chernihiv, Lviv, Kiev, Dnipro and Mariapol. Many of these children have disabilities, and we are providing rehabilitative equipment and education, in addition to a safe place to live.
Trzebnica Orphanage, Poland: $173,637 to support the renovation of the orphanage and more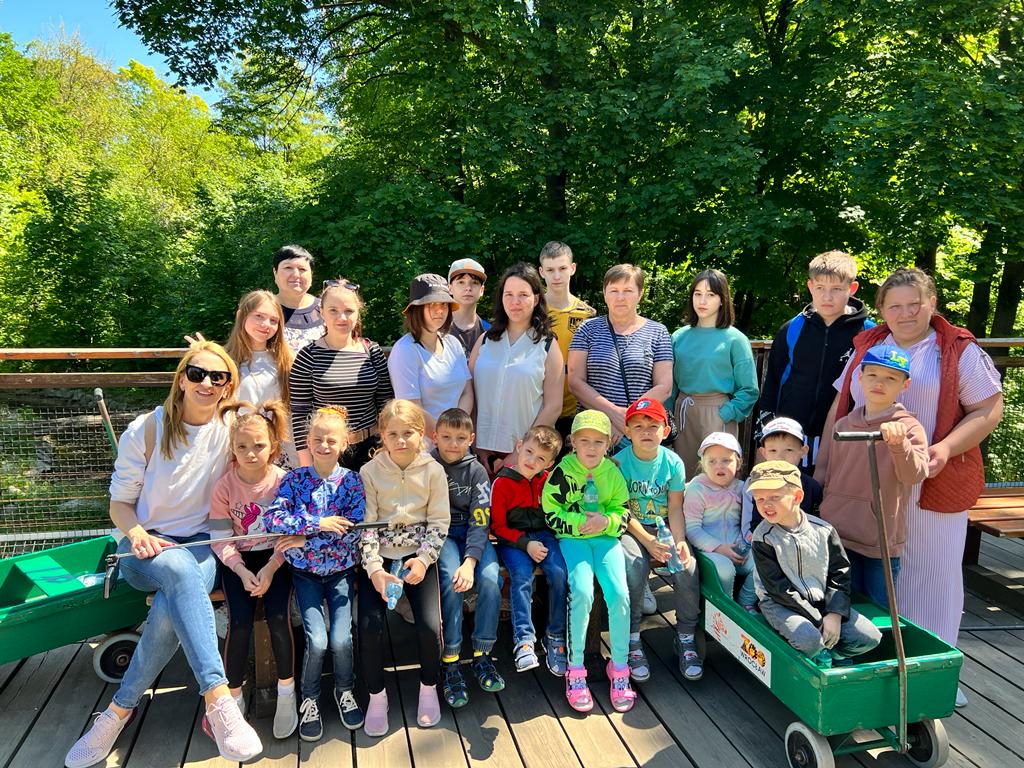 When the Mayor of Trzebnica donated a building to house orphans, Grand Circle Foundation funded the purchase of beds, washing machines, dryers, and dishwashers, and committed funding for the renovation of the roof and heating system to be sure the building will be able to accommodate the children for a long time.
But we also realized that after what these children have been through in the past few months, they also needed to have some fun, and provided funding for a day trip to the local zoo, which included lunch and a stop for ice cream at the end of the day.
Thank you for helping provide these children with a safe place to live and giving them an afternoon of fun and sweets.
Thank you for your generous support of Grand Circle Foundation, and the trust you place in our team to ensure your donation is used as intended.
Because all administration costs are funded by the Alnoba Lewis Family Foundation, 100% of all donations are tax deductible and returned to our partner sites.