Europe
An update on supporting Ukrainians – May 22
Refugees Claira and Raisa share their stories of the impact of your donations through our partnership with the Joint Defense Committee.
                                      "A hero is an ordinary individual who finds the strength to persevere                                                            and endure in spite of overwhelming obstacles.                                                                 ~ Christopher Reeve
Dear friend,
As I was watching the BBC News the other night, I was struck by a story of soldiers on the front line in Ukraine who encountered a woman in a deserted village who refused to leave. She was living alone, and would not leave her home and community because it is where her husband remains…buried in the village cemetery.
The stories of refugees fleeing Ukraine have been focused on moms and children. The stories of those staying are usually about the elderly and ill, who are unwilling and/or unable to leave. The Alnoba Lewis Family Foundation and Grand Circle Foundation have partnered with the Joint Defense Committee (JDC) to provide support to this vulnerable population.
After years of being proudly self-sufficient, many elderly have found themselves in the difficult position of needing to ask for help to survive – they are the "newly poor" due to the ravages of war.
Grand Circle Foundation's recent donation of $100,000 will be used to provide food, hygiene and medical supplies for four months to 2,941 people ($87/month/per person) who can no longer manage on their own.
The Alnoba Lewis Family Foundation previously donated $100,000 to the JDC for a total donation of $200,000. I have complete faith and trust in the JDC, founded in 1914 at the onset of WWI, thanks to the generosity of Americans to help starving people in Palestine who were cut off from traditional support from European Jews.
It is still difficult for me to fathom that more than 100 years later, there are starving people due to a war in Europe, in need of assistance from generous Americans like you. Yet, here we are, all doing the best we can, however we can, to help those in need. And it is humbling to be on this journey with you – providing assistance to those in need in Ukraine, Poland and Romania.
I will continue to share weekly updates on the communities, organizations and people Grand Circle Foundation is supporting, and the impact of your donations. Thank you again for your support and trust.
Peace and love,
Harriet Lewis
Falticeni, Romania: Food and hygiene supplies for 60 people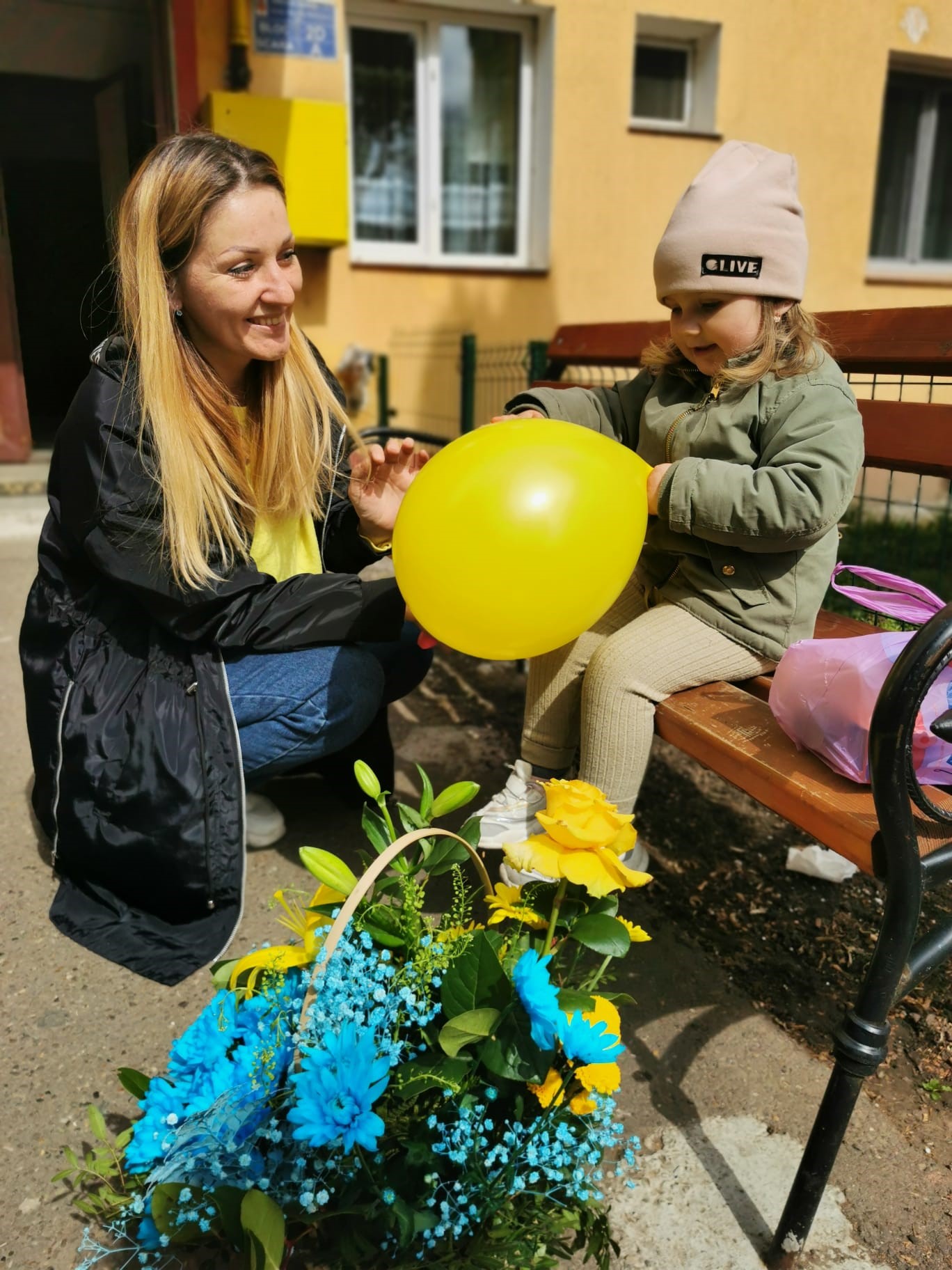 Our support for refugees living with local families in Falticeni continues and has grown to now provide weekly food and hygiene supplies for more than 60 people.
To date, Grand Circle Foundation has donated $109,000 to Romania, $450,000 to Ukraine, and $1,362,506 to Poland to support those in need. We are committed to providing long-term housing, food and hygiene necessities for the long term. You can help by donating here.
Thank you for your generous support of Grand Circle Foundation, and the trust you place in our team to ensure your donation is used as intended.
Because all administration costs are funded by the Alnoba Lewis Family Foundation, 100% of all donations are tax deductible and returned to our partner sites.