Africa
Update from Zimbabwe – they're not kidding around
There's a new kid on the block!  Or rather, a new buck of a superior specimen who has just arrived and forms the centre of a new goat project in Jabulani Village. After several challenges due to Covid-19 and the lockdown, the community group was finally able to be established, and a two-year-old buck, since named Jack, was brought in from a farm 600 kilometres away. This will ensure that new genes are introduced in this area.
The group of 15 men and women who make up the co-operative have called their group 'Sungwala', a local Tonga name meaning persistence and hard work. As part of the establishment and initial contribution, each member contributed one female goat to the project. The group will also build a shade structure over the newly-designated, spacious enclosure.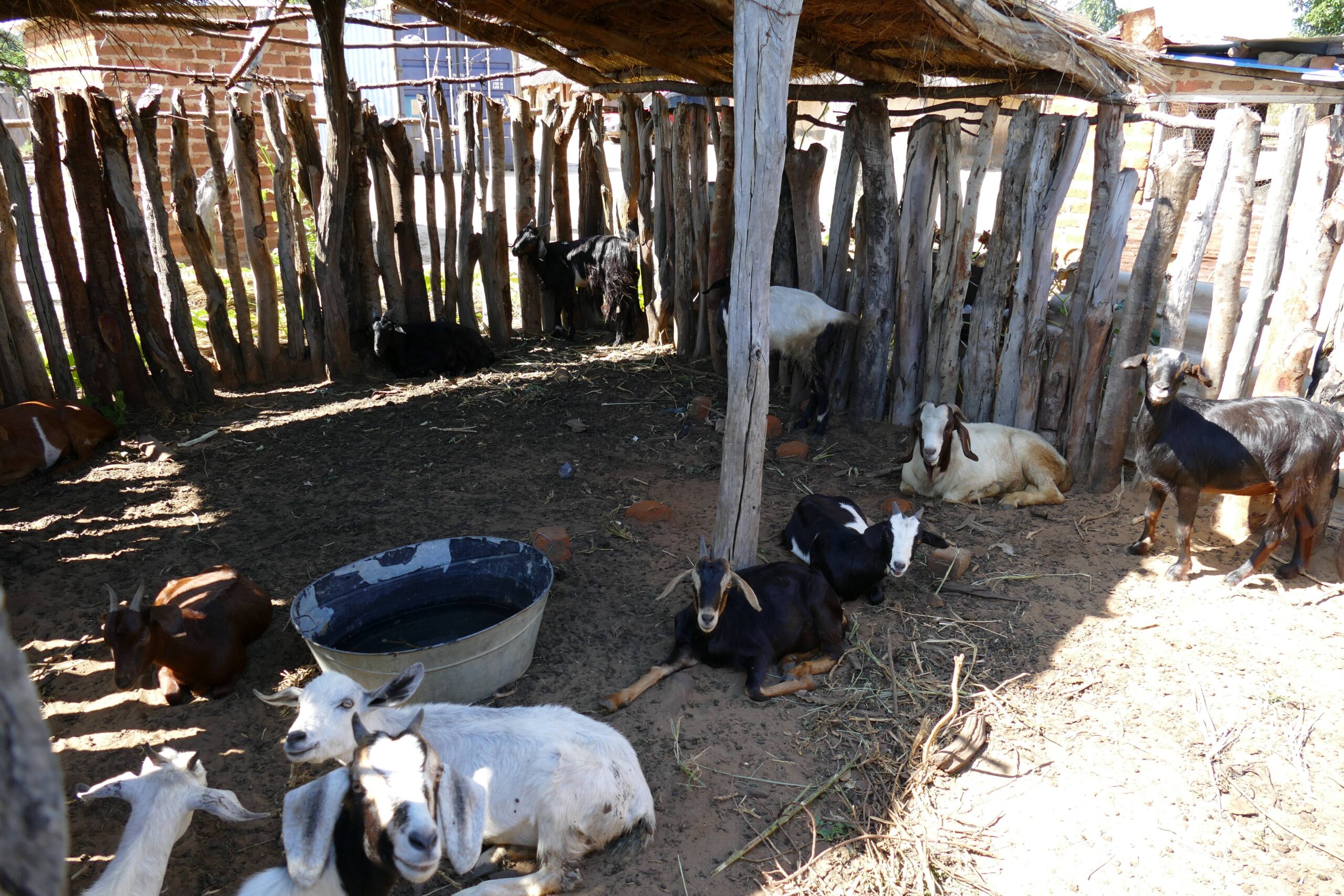 The members of Sungwala are so excited at this opportunity, and are looking forward to giving this project their all to make it a success. This group will gain an income by selling goats once breeding has commenced. Other community members not part of the group will also be able to use Jack as a stud to breed with their female goats for a fee.
Last week, on Jack's arrival, the group came together to give him the first of 12 doses of vaccines and antibiotics. These will ensure protection against various local disease strains, and also help with his acclimatization to the new area. All the goats will also be dipped once a week for protection against ticks.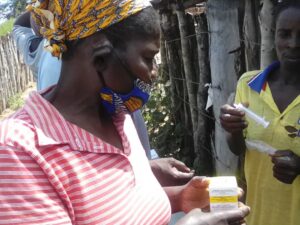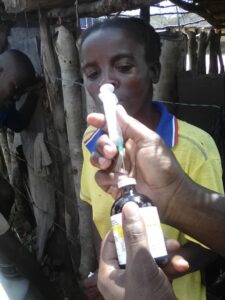 Jack has already been warmly welcomed into his new home by his bevy of female beauties, who were  posing for pictures next to their Prince Charming! We would like to thank GCF for the donation that enabled the establishment of the group, going towards the purchase of Jack, together with all the required vaccinations, antibiotics, and dipping solutions.  We look forward to providing an update on this group as little kids begin to enter the world in the next few months